Rubber products
Rubber part production is carried out by hydraulic presses.

This section covers all rubber parts that we produce and differ in base raw material and design performance. Mainly we are working with MVQ, NBR, NR, FKM, SBR, EPDM based rubber product.

Upon customer request we can design specified part with different size for several application.

We have 30 years experience on rubber part manufacturing and this is at the forefront of company's reputation.


Temperature range of work scheme
­
(or click on the image to see as PDF )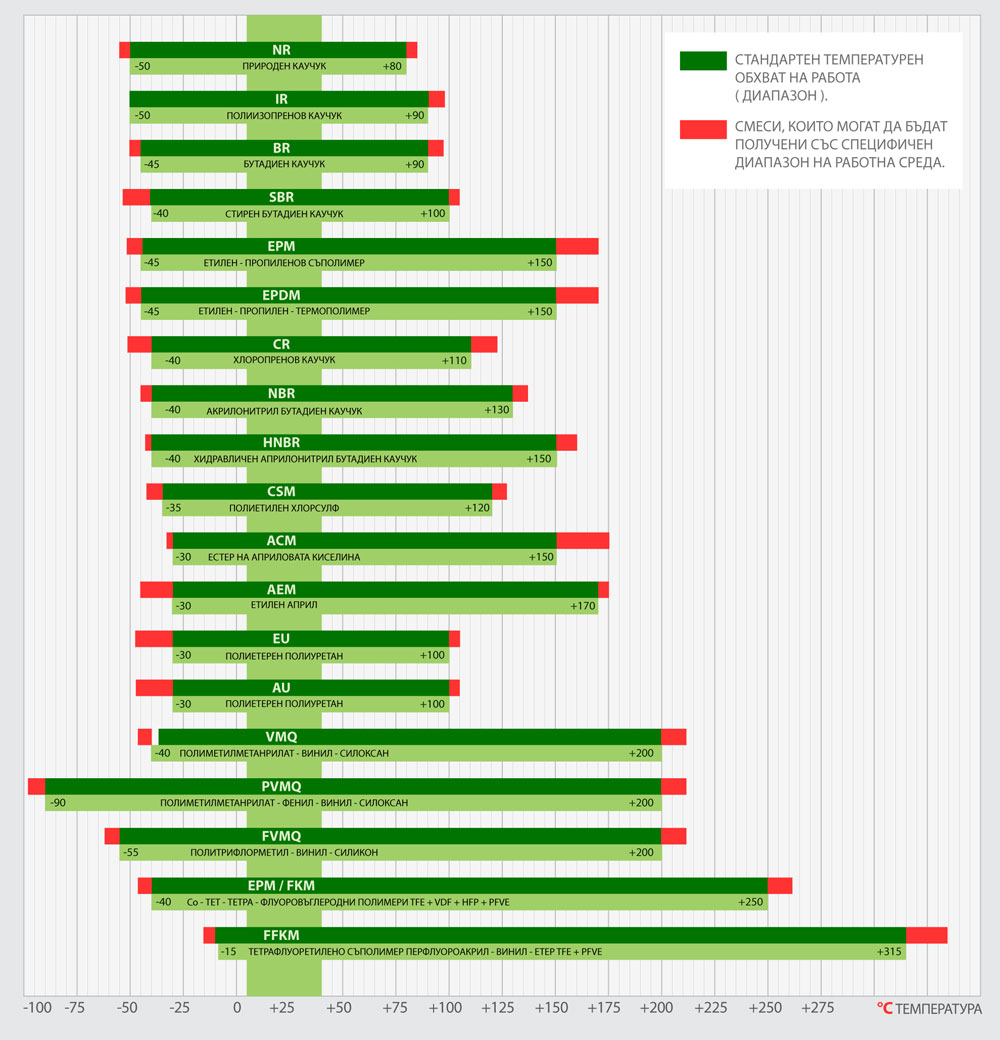 ­